News
THE ECHO SESSION – NEW SINGLE!
> Posted: Saturday, May 7th, 2016 by Stephen
In 2009 we announced the debut single, 'Tell Me' from Glasgow band The Echo Session. The 405 described it as "GENIUS. Beck does George Formby." A mere seven years later we're delighted to announce the second single from the band – 'But I'm Scared'.
Listen to But I'm Scared here.
It's fair to say we were excited about signing the band. Our press release at the time said, "To put it simply, we'd compare this to signing The Kinks. Songwriting on a par with Ray Davies, The Pretty Things, The Coral, The La's." We still stand by every word of that. And so did a number of reviews.
'But I'm Scared' is a live recording from the Echo Session vaults, mastered by Dave Cook. The single will be available from all the usual digital outlets, including our bandcamp store. Pre-order here.
KEITH GERRARD joins Flowers in the Dustbin
> Posted: Tuesday, March 29th, 2016 by Stephen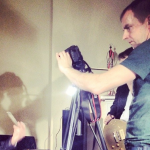 We're delighted to announce that film maker and photographer KEITH GERRARD has joined the Flowers in the Dustbin collective. Keith has been part of what we've been doing for a number of years, with highlights including shooting the Glasgow Flower Show documentary and videos for artists including Mummy Short Arms, Kick To Kill, The Deadline Shakes, The Ex-men and more. We've got some exciting projects coming up. If you're looking for a very creative and damned pleasant film maker contact Keith at:
keith_gerrard@yahoo.co.uk.
You can find a selection of band promo videos here:
https://www.youtube.com/channel/UCrhTgR9hNxkH7sdWSJTw8wQ
And there's also a new Facebook page here:
https://www.facebook.com/keithgerrardfilm/timeline
Meanwhile, here's one Keith made earlier for Mummy Short Arms:
THE DEADLINE SHAKES – ZEALOTS debut album
> Posted: Saturday, March 26th, 2016 by Stephen
Following two years of recording and production by Greg Dingwall in the band's "Den" studio, on 29th November 2015 we released The Deadline Shakes debut album 'Zealots'
Radio support included BBC Radio Scotland playlist, Tom Robinson (BBC 6 Music), Vic Galloway (BBC Radio Scotland), Jim Gellatly & Charlie Ashcroft (Amazing Radio).
The Sound of Confusion wrote:
"This is brimming with more ideas than most bands will produce in a lifetime…'Zealots' should be heralded as a classic debut album, and that's not an exaggeration… these thirteen songs have given us every right to consider The Deadline Shakes one of the best new bands in the country."
'Zealots' is out now on cd & digital, available from Amazon, itunes and all major stores.   Also available now from our bandcamp store.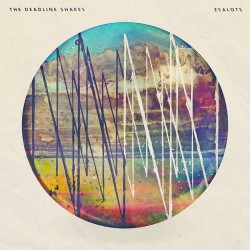 « Previous Entries
Newer Entries »