Artists > The Echo Session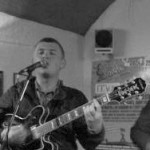 Bio
In 2009 we announced the debut single, 'Tell Me' from Glasgow band The Echo Session. The 405 described it as "GENIUS. Beck does George Formby." A mere seven years later we're delighted to announce the second single from the band – 'But I'm Scared'.
Listen to But I'm Scared here.
Listen to 'Tell Me' here.
It's fair to say we were excited about signing the band. Our press release at the time said, "To put it simply, we'd compare this to signing The Kinks. Songwriting on a par with Ray Davies, The Pretty Things, The Coral, The La's." We still stand by every word of that. And so did a number of reviews.
'But I'm Scared' is an early studio recording from the Echo Session vaults, recorded by Joe Kane and mastered by Dave Cook.
The single has had great support including single of the week on BBC Radio Scotland's Janice Forsyth show and airplay from Jim Gellatly on his Amazing Radio show.
The video for the single was directed by Flowers in the Dustbin video artist Keith Gerrard. The Janice Forsyth Show described it as "a montage of brilliant old cine footage of the band and Scottish life."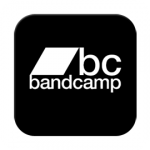 Find the single on download in our bandcamp store here.
Also available on download from Amazon, itunes and all major stores
Featured Media
Press
"lilting, melodic and slightly quirky, a la Kinks pop music… vocal harmonies drape themselves over the melody. It could have been written any time from about 1967 onwards, such is its attention to classic songwriting." Backstreet Mafia
"one of my favorite songs of the year so far." When You Motor Away
"a robust example of retro power pop… those who remember the days when a song was more than a sequenced sample will no doubt find something to love here." Bluesbunny
"Like a vintage wine this gets better as it ages though an immediate click of the replay button doesn't go amiss." Emerging Indie Bands
"GENIUS. Beck does George Formby." The 405
"really good… a tantalising glimpse of a band who could clearly be absolutely amazing… Must hear more!"
Sophie Carville, Red Hot Velvet
"Proudly upbeat with a rollocking, unabashed acoustic sound, like The Blueskins on their day off… crafted lyrics that not only resonate but bellow out with enough substance to remember them by but enough joy to want to sing back."
Omar Soliman, Room Thirteen
"indie of the acoustic brand associated with the likes of The Coral. But it could equally be a Kinks or Beatles ditty."
Pete Whalley, Get Ready To Rock
"More than a hint of Ray Davies about the song writing and vocals… like the sharply searching poetry from the early acoustic Kinks. There's an edge to the vocals that demand attention, while the acute lyrics ask probing questions… If this short single is anything to go by the promised album should be worth a listen."
Folkwords