General Info
Welcome
Welcome to Flowers In The Dustbin - a Glasgow based multi media collective. Record label, fiction publisher, event instigator. Our artists have featured in press, radio, online and festivals across the globe, including Radio 1, Radio 2, BBC 6 Music, BBC Radio Scotland, In Demand Scotland, Vive Le Rock, The List, The Skinny, Artrocker, The Daily Record, The Sun, The Herald, Wickerman, Go North, Kelburn Garden Party, T-Break, Glastonbury, Sky TV.
We have no genre.
BE REASONABLE – DEMAND GENIUS
» Read More...
Latest News
KEITH GERRARD joins Flowers in the Dustbin
> Posted: Tuesday, March 29th, 2016 by Stephen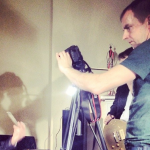 We're delighted to announce that film maker and photographer KEITH GERRARD has joined the Flowers in the Dustbin collective. Keith has been part of what we've been doing for a number of years, with highlights including shooting the Glasgow Flower Show documentary and videos for artists including Mummy Short Arms, Kick To Kill, The Deadline Shakes, The Ex-men and more. We've got some exciting projects coming up. If you're looking for a very creative and damned pleasant film maker contact Keith at:
keith_gerrard@yahoo.co.uk.
You can find a selection of band promo videos here:
https://www.youtube.com/channel/UCrhTgR9hNxkH7sdWSJTw8wQ
And there's also a new Facebook page here:
https://www.facebook.com/keithgerrardfilm/timeline
Meanwhile, here's one Keith made earlier for Mummy Short Arms:
THE DEADLINE SHAKES – ZEALOTS debut album
> Posted: Saturday, March 26th, 2016 by Stephen
Following two years of recording and production by Greg Dingwall in the band's "Den" studio, on 29th November 2015 we released The Deadline Shakes debut album 'Zealots'
Radio support included BBC Radio Scotland playlist, Tom Robinson (BBC 6 Music), Vic Galloway (BBC Radio Scotland), Jim Gellatly & Charlie Ashcroft (Amazing Radio).
The Sound of Confusion wrote:
"This is brimming with more ideas than most bands will produce in a lifetime…'Zealots' should be heralded as a classic debut album, and that's not an exaggeration… these thirteen songs have given us every right to consider The Deadline Shakes one of the best new bands in the country."
'Zealots' is out now on cd & digital, available from Amazon, itunes and all major stores.   Also available now from our bandcamp store.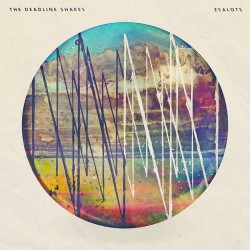 THE DEADLINE SHAKES – FROZEN OUT / SWEETEN THE DEAL (double A single)
> Posted: Saturday, March 26th, 2016 by Stephen
Towards the end of 2015, just prior to the release of their debut album, this double A side single came out (22nd Nov 2015). Both tracks feature on the album.
Available now from our bandcamp store:
https://flowersinthedustbin.bandcamp.com/album/the-deadline-shakes-frozen-out-sweeten-the-deal
Scots Whay Hae were one of the first to review it saying, "Maybe it's just me, but the following sounds like the perfect soundtrack to the end of summer…The Deadline Shakes have, with just a few releases to their name, quickly become one of my favourite bands… They have already released one of the best singles of the year with April's 'Phonecalls In The Bath' and they've only gone and done it again with 'Frozen Out'. They make multi-layered music which ebbs and flows, sounding at once familiar and yet as fresh as…well, as a summer's day, and this is a superb example of that. Some bands go through whole careers and don't sound as effortless as this, with everything working together just as it should. Prepare to be dazzled."
» Read News...
Live Dates
For all our current Live listings details, please visit our facebook events page by clicking the link below or by clicking on the 'Live' link in the navigation bar.

» View All