The Echo Session > But I'm Scared (single)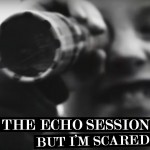 Flowers 32 – Release: Friday 12th August 2016
1. But I'm Scared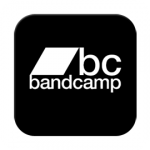 Find the single on download in our bandcamp store here.
Also available on download from Amazon, itunes and all major stores
The story behind 'But I'm Scared'
In 2009 we announced The Echo Session's debut single, 'Tell Me'. The 405 described it as "GENIUS. Beck does George Formby." A mere seven years later this is the band's second single.
The single has had great support including single of the week on BBC Radio Scotland's Janice Forsyth show and airplay from Jim Gellatly on his Amazing Radio show.
'But I'm Scared' is an early studio recording from the Echo Session vaults, recorded by Joe Kane and mastered by Dave Cook.
The video for the single was directed by Flowers in the Dustbin video artist Keith Gerrard. The Janice Forsyth Show described it as "a montage of brilliant old cine footage of the band and Scottish life."
Featured Audio
Featured Video
Press
"lilting, melodic and slightly quirky, a la Kinks pop music… vocal harmonies drape themselves over the melody. It could have been written any time from about 1967 onwards, such is its attention to classic songwriting." Backstreet Mafia
"one of my favorite songs of the year so far." When You Motor Away
"a robust example of retro power pop… those who remember the days when a song was more than a sequenced sample will no doubt find something to love here." Bluesbunny
"Like a vintage wine this gets better as it ages though an immediate click of the replay button doesn't go amiss." Emerging Indie Bands
"a real Kinks vibe to this which is no bad thing." Billy Sloan, BBC Radio Scotland