Release > The Echo Session > Tell Me – Single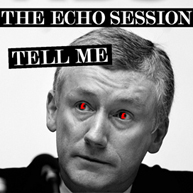 Flowers 5 – Released: 16th November – 2009
1. Tell Me
Buy From: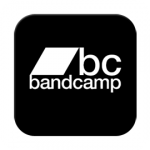 The story behind 'Tell me'
The plan was simple. Tam had written the credit crunch anthem 'TELL ME', a melodic tale of fat cat bankers, expense account fiddling MP's, and ripped off ordinary folk. Fred Goodwin was a key inspiration. So we put his mug on the cover, slightly altered with red pound signs for eyes, and launched the single by playing live outside the Royal Bank of Scotland in Gordon Street on a Saturday morning while the branch was open. The startled crowd of passers by, bank customers, and bank staff were offered Fred Goodwin 'Never Trust A Banker' badges, while the placards displaying Fred's coupon, and the slogan STASH YOUR CASH UNDER THE MATTRESS added to the surreal vibe.
As the press release said, "The question 'TELL ME WHERE THE MONEY'S AT?' resonates not only through this song, but in our every day lives right now. The rich are getting rich, the poor are getting poorer. Who are you going to listen to? If you're sick of greedy MP's and immoral bankers, we'd suggest you check out THE ECHO SESSION."
It's also fair to say we were excited about signing the band. As the press release said, "To put it simply, we'd compare this to signing The Kinks. Songwriting on a par with Ray Davies, The Pretty Things, The Coral, The La's." We stand by every word of that. And so did a number of reviews.
The Sun ran a half page on the first bank gig, while a second bank gig in St Enoch's Square was covered by Real Radio who ran some memorable news pieces.
The album should have come out not that long after. But somehow it didn't. Studio perfectionism was one reason. Another was bass player, and one quarter of the vocals, Stu, deciding to move to some remote outpost to work as a fish farmer. The album IS now finished and rumour has it that it will see the light of day in 2011. And Stu is back.
Highlights
Highlights included the BANK JOB video, shot live in Gordon Street outside the RBS, a half page feature in THE SUN, a full day's news coverage on REAL RADIO, the terrorist incident, a SUNDAY HERALD review, airplay on RADIO 1 and an ARTROCKER review.
Press
"Like Beck doing a George Formby impression – genius."
Tastyfanzine
Interviews