News
Archive for December, 2013
Out 9th December: The Deadline Shakes – Bright Spot in a Bad Year
> Posted: Wednesday, December 18th, 2013 by Stephen
'Bright Spot in a Bad Year' is 'The Deadline Shakes' new single. 2013 had quite a few bright spots for the band. They played a live BBC Introducing session with Vic Galloway. They played at some great Scottish festivals like Go North, Wickerman and Kelburn Garden Party. They picked up radio support from Steve Lamacq, Tom Robinson, Jim Gellatly, Roddy Hart and loads of stations across the globe. Artrocker, The List and Daily Record featured the band. Written and produced by Greg Dingwall, 'Bright Spot in a Bad Year' is out 9th December, available from itunes and all major digital stores.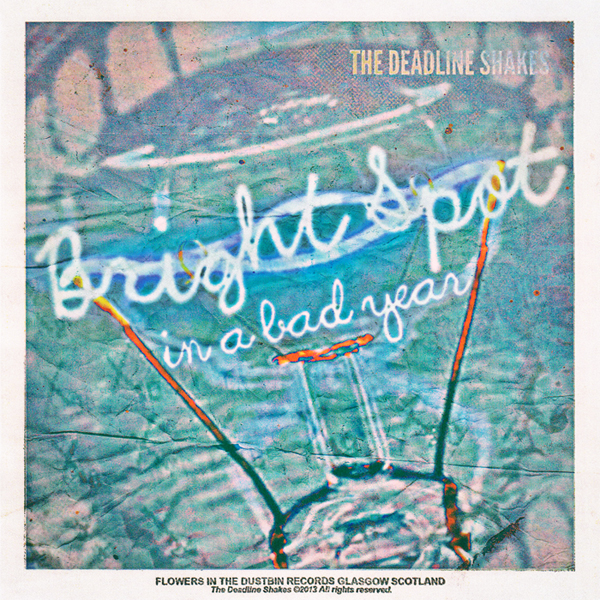 You can listen to 'Bright Spot in a Bad Year' here
You can watch the video here:

Single launch is Sat 7th Dec @ 13th Note, Glasgow
Facebook event link here:
alansmithee – Surplus
> Posted: Wednesday, December 18th, 2013 by Stephen
After releasing 28 films, 9 tv episodes, 23 music videos and forming bands in the USA and Spain, Alan Smithee returns in his latest incarnation with 4 Livingston based musicians. The debut single from Flowers In The Dustbin's new artist, alansmithee, is the track 'Surplus'. It is a perfect example of why we exist. A discarded gem. It is our Television.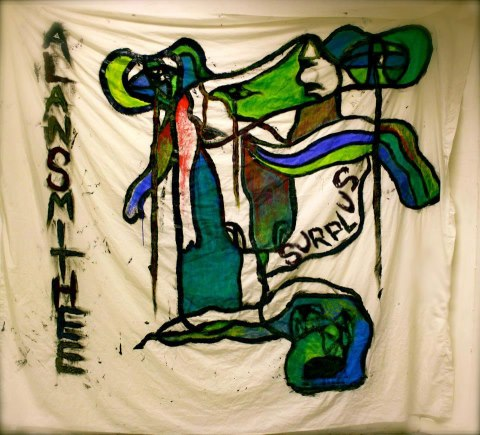 Get it here