News
Archive for February, 2014
THE DEADLINE SHAKES soundtrack new PEOPLE MAKE GLASGOW TV ADVERT
> Posted: Thursday, February 27th, 2014 by Stephen
We are excited and honoured to announce that THE DEADLINE SHAKES provide the soundtrack for the new PEOPLE MAKE GLASGOW advert which airs on STV from today. The advert, which celebrates Glasgow, features a 30 second clip of the band's debut single, 'Sweeten the Deal'.
'Sweeten the Deal' is available now from itunes and all and all major digital stores.
You can also hear all of the band's singles on their Bandcamp site.
MUMMY SHORT ARMS – NEW SINGLE
> Posted: Friday, February 21st, 2014 by Stephen
Glasgow band Mummy Short Arms' first singles, 'Cigarette Smuggling' and 'Change', gathered euphoric reviews, using words like "genius" and "pure alternative perfection" and a SINGLE OF THE MONTH in THE LIST. Artrocker / Loud Horizon scribe Colin Jackson wrote, "I think I could confidently predict that Glasgow's MUMMY SHORT ARMS are probably the best band you haven't yet heard."  With debut album 'Old Jack's Windowless Playhouse' released in 2012, tour and festival dates in Edinburgh, London and Yorkshire, the band continued to build their reputation.  2014 sees their first new material, beginning with the single, Face Full of Sand in April.
Radio play includes STEVE LAMACQ & TOM ROBINSON (6music), Selector @ NME RADIO, VIC GALLOWAY, ALLY McCRAE, JIM GELLATLY and GILL MILLS @ Amazing Radio.  Live the band are blessed with a unique sound and a frontman in James Allan who has attracted comparisons to Tom Waits, Frank Black and "a young Mick Jagger".
'Face Full of Sand' is out 14th April on itunes and all major digital stores.  Preorder now from our Bandcamp store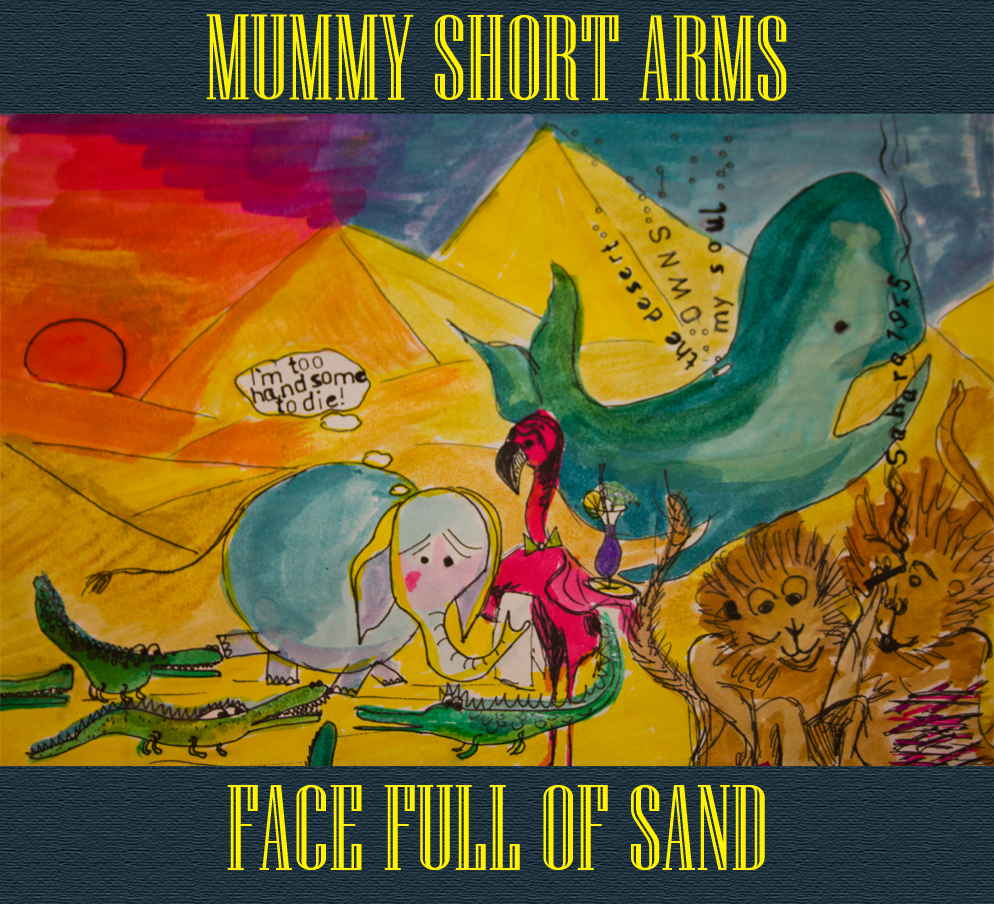 alansmithee – NEW SINGLE
> Posted: Friday, February 14th, 2014 by Stephen
Flowers In The Dustbin released the debut single from Livingston band alansmithee (aka Alan Smithee) in 2013.  This year sees a flood of new material.  First up is double A-side single SNOOZE / THE ALMIGHTY ALAN SMITHEE BLUES.
Out 7th April on itunes and all major digital stores.  The single is also available to pre-order now on Bandcamp with a free, immediate download of exclusive track 'Missing Tongue'.