UNDER THE PAVING STONES > FLOWERS IN THE DUSTBIN RECORDS 2007-2017 (ALBUM)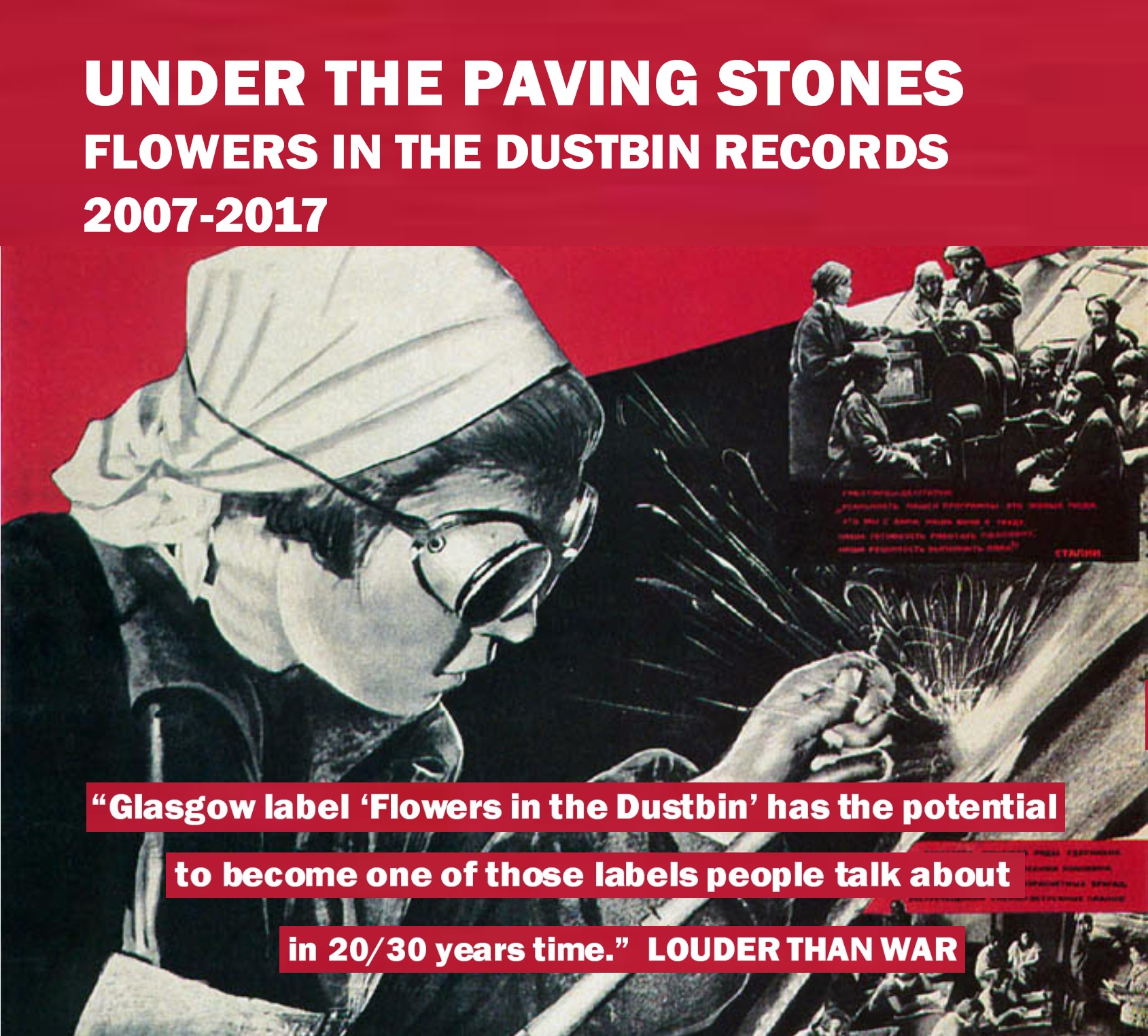 Flowers 40 – Release: Friday 30th March 2018
1. KICK TO KILL – Quit Tomorrow (2007)
2. MUMMY SHORT ARMS – Change (2011)
3. THE ECHO SESSION – But I'm Scared (2016)
4. FOR ABEL – Yorkshire (2011)
5. ALANSMITHEE – Surplus (2013)
6. RENNES LES BAINS CLAN – What You Fighting For? (radio edit) (2012)
7. THE DEADLINE SHAKES – Sweeten the Deal (original single version) (2012)
8. MUMMY SHORT ARMS – Cigarette Smuggling (2011)
9. KICK TO KILL – Cut Me (2009)
10.KALEIDOSCOPE EYES – Entheogen (2009)
11.ANDREW R. BURNS & THE TROPICANAS – Coming back down to Erf (2015)
12.HITLIST YOUTH – Is This Disco? (2017)
13.NEVADA BASE – Love in my Mind (2011)
14.THE EX-MEN – Famous (single mix) (2010)
15.KIZZY STAR – Out of Control (2009)
16.THE ECHO SESSION – Tell Me (2009)
17.FOR ABEL – TELEPHONE (2011)
18.KICK TO KILL – Black Kisses (2011)
19.THE DEADLINE SHAKES – Bright Spot in a Bad Year (album version) (2015)
20.THE ECHO SESSION – Wait and See (2016)
21.MUMMY SHORT ARMS – Coyote Surprise (2012)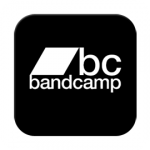 Find the album on download and cd in our bandcamp store here.
Buy Digital Download:

Also available on download from Amazon, itunes and all major stores
The story behind 'UNDER THE PAVING STONES'
We are celebrating 10 years of existence with a compilation of singles we have released, of artists who have inspired us over the last decade.
The album also features our latest release – the debut single from Hitlist Youth – 'Is This Disco?'.
Flowers In The Dustbin is a multi media collective: record label, publisher, event instigator. There have been 43 singles, eps, albums, books & films.
These have featured in press, radio, online and festivals across the globe, including Steve Lamacq, Vic Galloway, Jim Gellatly, Tom Robinson, Roddy Hart, Janice Forsyth, Billy Sloan, Iain Anderson, Janice Long, Nemone, Tom Ravenscroft, The Selector, Vive Le Rock, The List, The Skinny, Artrocker, The Daily Record, The Sun, The Herald, Wickerman, Go North, Kelburn Garden Party, T-Break, Glastonbury, Sky TV, Louder Than War, God is in the TV, Loud Horizon, Sound of Confusion and many more.
The album is out 30th March 2018 on replica vinyl cd & digital.
Featured Audio
Featured Video
Press
"Glasgow label 'Flowers in the Dustbin' has the potential
to become one of those labels people talk about
in 20/30 years time." LOUDER THAN WAR
"a product of the Glasgow label and multimedia collective Flowers in the Dustbin, which has the modest motto: "Be reasonable – demand genius". And living up to its motto, FITD over the last decade has discovered wonderful bands and released thrilling music… this album is one of the essential compilations of this year, perhaps of the decade." WHEN YOU MOTOR AWAY