The Deadline Shakes > Zealots (album)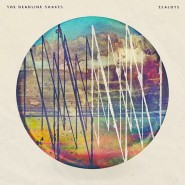 Flowers 36 – Release: Sunday 29th November 2015
1. Bright Spot in a Bad Year
2. Shelters
3. Slipping From Your Heart
4. When Will I Ever Learn?
5. You Bring the Class
6. Frozen Out
7. Oh How!
8. Sweeten the Deal
9. Phonecalls in the Bath
10. You're Coming With Me
11. A Little Waiting While
12. Don't You Be Too Cool
13. Boy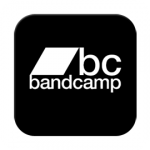 Find the album on cd and download in our bandcamp store here.
Buy Digital Download:


Also available on cd & download from Amazon, itunes and all major stores
The story behind 'Zealots'
Following two years of recording and production by Greg Dingwall in the band's "Den" studio, on 29th November 2015 The Deadline Shakes debut album 'Zealots' saw the light of day.
Radio support for the album included BBC Radio Scotland playlist, Tom Robinson (BBC 6 Music), Vic Galloway (BBC Radio Scotland), Jim Gellatly & Charlie Ashcroft (Amazing Radio). There were some incredible reviews too, a few of which appear on this page.
Featured Audio
Featured Video
Press
"The Deadline Shakes have, with just a few releases to their name, quickly become one of my favourite bands… Some bands go through whole careers and don't sound as effortless as this, with everything working together just as it should. Prepare to be dazzled." Scots Whay Hae
"I have a new term (I think) that I hope you remember when listening to this. "Future Classic". "Zealots" has all the makings of a classic album without the risk of becoming tired or cliche." Jammerzine
"The Deadline Shakes have delivered a magnificent first offering. And you get the feeling that it has only just begun." Scottish Fiction
"like Dan Bejar of Destroyer and Jeff Lynne got drunk and had a late night tryst." (9/10) Soundblab
"the sheer joy of the melodies is the key here – you simply can't resist them… Zealots is basically one of the best albums you'll hear this year." XS Noise
"The Deadline Shakes have provided something simply amazing with Zealots, with it being one of those awfully rare compilations where each and every single one of the robust tracks is bursting with creativity … this band have proved themselves to be a force to be reckoned with." Local Music Scene