Release > Kizzy Star > The Las Time – Single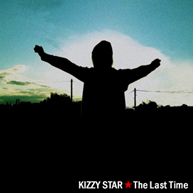 Flowers 6 – Released: 19th October – 2009
1. The Last Time
Buy From:
Also available from numerous download stores.
The story behind 'The Last Time'
This was the second single from Kizzy Star on Flowers, and appropriately enough, it was the last time we released anything together. The band had completed a UK tour supporting Sharleen Spiteri, were planning a trip to the States, and according to several reviewers, should have been playing stadiums. For the time being an album of power pop anthems remains locked in the vaults. Tony's original band, The Smiles, remain on the Flowers all time greats list.
Highlights
Coming soon…
Featured Media
Coming soon…
Press
"Scottish four piece Kizzy Star are a band much in vein of the anthemic guitar pop of acts such as Snow Patrol, The Killers and Echo and the Bunnymen. Bashing out chest beating melodies set to sky scapering guitar work and militaristic drum patterns, Kizzy Star sound like the latest outfit to vie for the position of next years next big thing judging by new single THE LAST TIME. Front man Tony McGovern provides the band's heart and soul, adopting a comforting croon that can flit between gentle grace and world weary growl in the blink of an eye, giving Kizzy Star the presence to shine here… THE LAST TIME is good solid anthemic pop from Kizzy Star, the sound of a band standing on the verge of big things."
ukmusicreview.com
"Pounding melodies and a build in anticipation, which gradually creates something anthemic. The drums build the energy with the help of some gentle yet momentous guitars, which become the vital part of the song. It is hard to believe that with just the throbbing of a drumbeat and the electric guitar riffs and solo combination the track really erupts with passion and a larger-than-life atmosphere. The mild vocals of singer Tony McGovern also add to this epic feel the song achieves."
Room Thirteen
"An epic stomper that builds up to a memorable chorus and displays considerably more depth than just one listen would suggest. This one should go further than North Of The Border due to it's confident, striding melody and delivery mixed with a vocal not unlike Ian McCulloch and Brandon Flowers. They have been coveted by XFM (Top 10 of 2008) and generate a respectable amount of airplay on Scottish stations so they are getting a bit of notice, and with a support slot with Sharleen Spiteri recently, you may have actually seen them run through their power-pop repertoire before. Mark my words, you may just get to hear this slice of anthem-pie a little more often if National Radio pick up on it."
All Gigs
"A real sense of the epic that the likes of The Editors would love to capture – but rarely do, this is the kind of thing you'd expect their fellow countrymen, Idlewild, to put out and comes highly recommended."
themusicfix.co.uk
Interviews