The Deadline Shakes > Slipping From Your Heart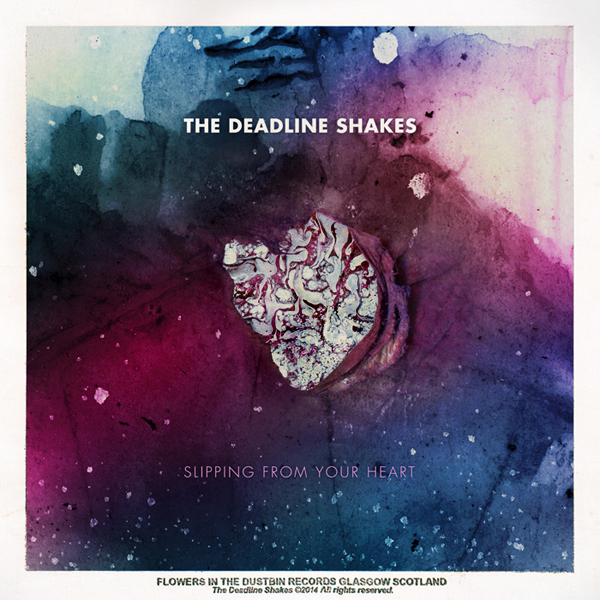 Flowers 27 – Release: 10th November 2014
1. Slipping From Your Heart (3.41)
Buy Digital Download:


The story behind 'Slipping From Your Heart'
While working on their debut album, and releasing the odd single on the way, the band have picked up some great support. Radio play including Vic Galloway, Steve Lamacq, Tom Robinson, Jim Gellatly, Roddy Hart. A BBC Introducing session, TV advert, appearance on BBC Radio 6 Roundtable and STV Glasgow's Riverside Show. Press from The List, Daily Record, Scottish Sun and Artrocker. Some phenomenal online reviews. And festivals like Go North, Wickerman and Kelburn Garden Party.
Jim Gellatly announced the single as one of his Breakout tracks on XFM. Roddy Hart played it on his BBC Radio Scotland show. And God Is In the TV featured the single as track of the day with Mark Barton calling it, "Acutely infectious and adorably addictive… a quick A to Z drive by of all your guilty pleasures shoehorned into a sub four minute pop opera sweetie."
Produced by Greg Dingwall and mastered by Kenny MacLeod (Belle and Sebastian, Mogwai).
Featured Audio