Release > Mummy Short Arms > Silicone Dream – Single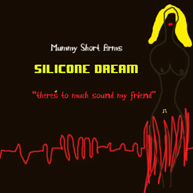 Flowers 16 – Released: 14th May – 2012
1. Silicone Dream
Buy From:
The story behind 'Silicone Dream'
Mummy Short Arms exploded onto the scene in 2011 with 2 singles, 'Cigarette Smuggling' and 'Change', which gathered euphoric praise. Debut single 'Cigarette Smuggling' attracted reviews using words like "genius" and "pure alternative perfection". Second single 'Change' was selected by THE LIST as SINGLE OF THE MONTH for November while Artrocker / Loud Horizon scribe Colin Jackson wrote, "I think I could confidently predict that Glasgow's MUMMY SHORT ARMS are probably the best band you haven't yet heard."
Radio play includes STEVE LAMACQ & TOM ROBINSON (6music), Selector @ NME RADIO, VIC GALLOWAY, ALLY McCRAE, JIM GELLATLY and GILL MILLS @ Amazing Radio. Live the band are blessed with a unique sound and a frontman in James Allan who has attracted comparisons to Tom Waits, Frank Black and "a young Mick Jagger". They are one of the most exciting talents to emerge in 2011. New digital single 'Silicone Dream' is out 14th May and debut album 'Old Jack's Windowless Playhouse' is out 21st May on digipak cd and download.
Highlights
Coming soon…
Featured Audio