Andrew R. Burns & The Tropicanas > Delaydeez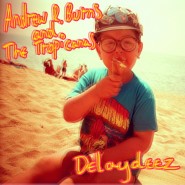 Flowers 33 – Release: Sunday 18th October 2015
1. Pop snuff-it (2:51)
2. Delaydeez (3.26)
3. The way she goes (3.48)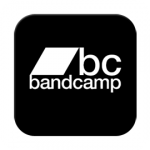 Find the ep in our bandcamp store here.
Buy Digital Download:


The story behind 'Delaydeez'
Second ep from the wonderful Andrew R. Burns & The Tropicanas. The band have been attracting an impressive range of admirers including Tom Ravenscroft (BBC Radio 6 Music), Roddy Hart (BBC Radio Scotland), British Council show The Selector, the Daily Record and Song By Toad.
Released Sunday 18th October 2015, available from itunes and all major digital stores, including our bandcamp store.
Featured Audio
Featured Video
Press
"Fans who like those languid godfathers of indie Orange Juice or the archness of Prefab Sprout will enjoy this.. a straight up indie gem." Daily Record
"warped, twilight world gems" Sound of Confusion
"There is so much to like here — the name, the sub-genre, and most of all, the songs… the lads call it "dreamslop". You might call it a blend of dream pop and reverby lo-fi… woozy and deliberately damaged, but the frayed edges can't obscure that talent and quality." When You Motor Away